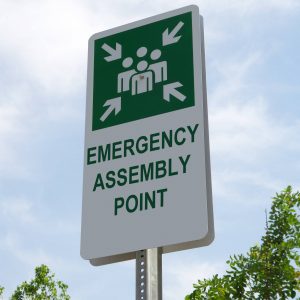 If you are a Safety Professional and in charge of emergency evacuation management (a.k.a Evacuation Warden, Fire Warden, Floor Warden, Emergency Manager, Evacuation Manager, Evacuation Officer, Crisis Manager, etc.), you know exactly what comes next…
The United States Department of Labor and the Occupational Safety and Health Administration (OSHA) requires companies with ten (10) or more employees to have a written Emergency Action Plan (EAP). What comes next for emergency evacuation management: Quickly accounting for all everyone after an emergency evacuation has been completed in the event that an employee, contractor, or visitor onsite did not make it out to safety. Why is this important? It can be a matter of life or death. 
Why being ready is important?
An emergency evacuation is the urgent immediate egress of people away from buildings or areas with an imminent threat or a potential hazard to lives or property. Most common events are fires or workplace accidents such as explosions, chemical spill, smoke, etc. However, safety managers should include natural disasters and human caused dangers such as active shooters, terrorism, bomb threats, etc. as real workplace dangers. It is a tough world out there. 
Here is the situation: No matter how many times fire drills are practiced, a real emergency evacuation is different resulting in panic, running, confusion, and even yelling may occur. Worse, injury and even death is possible. Injury and death can occur as a direct result of the emergency event or because personnel were hurt, disoriented, scared to move, or needed help. Consequently, emergencies are intense situations for everyone, especially for safety professionals.
What do you do with lots of people in an emergency evacuation?
It is easy to account for everyone in a small workplace with a handful of employees. However, employers with large facilities and large number of people onsite need to take emergency preparedness very seriously. Such as oil and gas refineries, chemical plants, mines, military bases, manufacturing sites, government facilities, multi-story office buildings, construction sites, airports, schools, etc.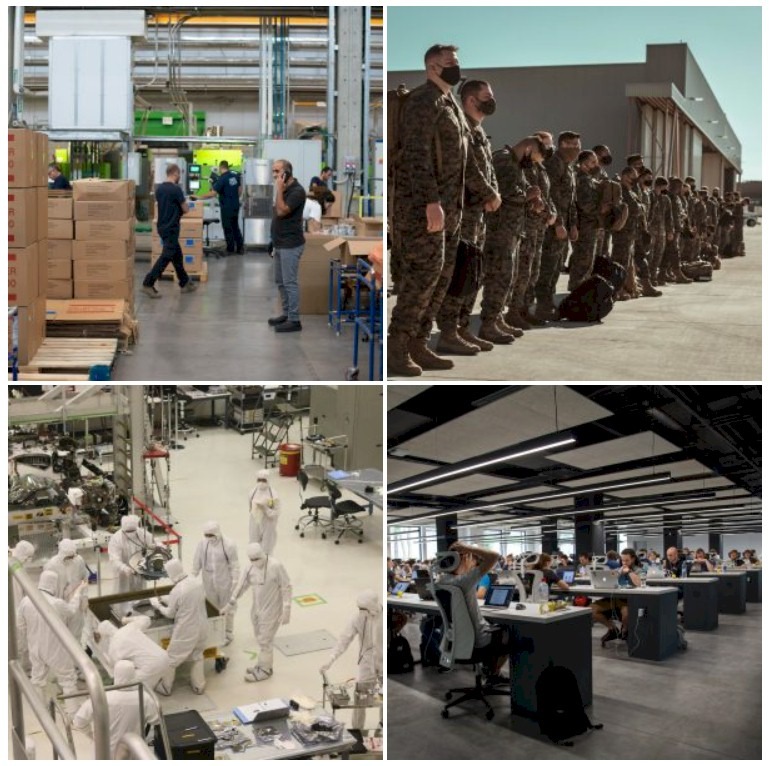 Now, let's fast forward and focus on OSHA's requirement to: "accounting for everyone during an emergency evacuation"
The number of evacuation areas depends on the number of people onsite, size and layout of the facility. Therefore, assembly points can be spread far apart from one another making communication difficult. Imagine a real emergency situation where safety professionals at mustering points need to sort out everything only using a paper roster, pen, and clipboard. Who is everyone?  Who is present? Has everyone been accounted for? Are there people no longer onsite? Who is missing?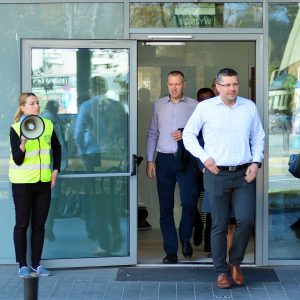 Benefits of an emergency evacuation management system.
The benefit of larger employers is that most have access control systems to secure the workplace and keep track of access events. All employees, contractors, and visitors MUST badge in upon arrival to access the site. In addition, badge out when leaving to maintain accurate information.
XPressEntry handheld badge readers is the emergency evacuation management solution you need for mustering:
Integrates with companies existing access control system.

Captures all activity to track and maintain the latest occupancy information.

Syncs with all other handhelds and the access control system.

Quickly scans badges at assembly / mustering points and counts employees as safe.

Fast counting of workers who forgot their badge as safe at assembly areas.

Swiftly counts accounts for employees who evacuated to the wrong assembly / mustering points.

Rapidly identifies any missing employees and provides helpful information for first responders.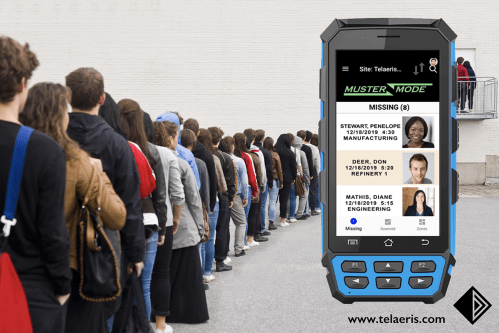 The best emergency evacuation management solution!
There are plenty of other post evacuation mustering, rostering, rollcall, headcount systems available on the market today. XPressEntry does it best! 
Account for hundreds, even thousands of people in minutes from anywhere.

Works with cellular, WiFi, and also in offline mode (all recorded activities sync when reconnected).

Flexible; easily move assembly / mustering points to new locations in unsafe situations 

Leads the industry with the most physical access control system integrations.

Leads the industry by reading the widest variety of security badges.

Quickly provide safety professionals with an accurate missing persons list and important life saving information for first responders from the access control system. For instance, Full Name, Photo ID, Employee Number, Work Phone Number, Work Email, Personal Phone Number, Personal Email, Emergency Contact Information, Manager, Last Readers Scanned, Time of Last Scan, Last Zone Entered, Time User Entered Zone, etc.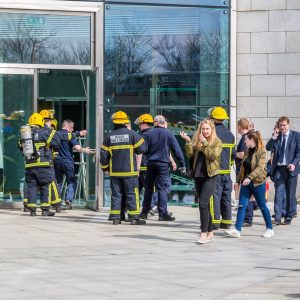 XPressEntry transforms a normally chaotic situation into a smooth and clearly defined operation providing immediate answers to help save lives. Provide safety professionals with the best tools and flexibility they need to confidently account for all employees in an emergency evacuation.
Be a hero. Safety professionals manage their evacuation with XPressEntry.  CLICK HERE to learn more.