A handheld solution for access control, emergency mustering, badge validation and more. A handheld badge reader solution for:
"XPressEntry provides a missing report of personnel who have not been accounted for, providing accountability data to emergency responders to shape their response and rescue efforts." — Jason S. — United States Navy, Norfolk Naval Shipyard
"We needed an access control system that authenticates identity, quickly checks permissions and allows / denies access to specific work areas without creating long lines / delays, and confirms time and attendance on site to help validate subcontractor invoices. XPressEntry is exactly what we needed" — Nicholas P. – PAE Area Manager
"Our safety and security staff are more confident with XPressEntry in their hands. Integration with our access control system was easy." — T.O. Wilson, Denver CO


We read ALL security badges!
LOW FREQUENCY (LF) – HIGH FREQUENCY (HF) – ULTRA-HIGH FREQUENCY (UHF) – ACTIVE HID Prox • iClassSE • SEOS • Indala • EM • CasiRusco • Securakey • Farpointe • PIV • Mifare • DESFire • Felica • Legic • UHF • More!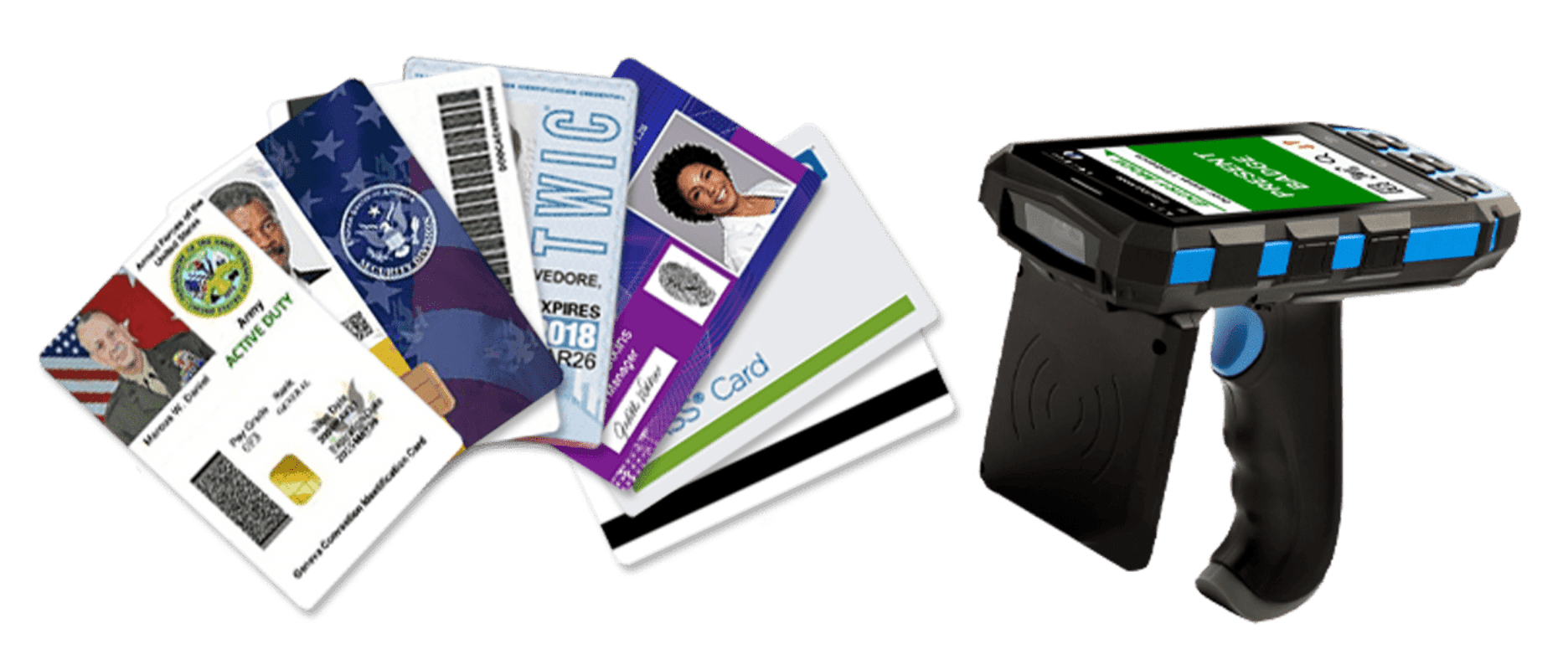 RECOMMENDED BY SAFETY & SECURITY PROFESSIONALS

RECOMMENDED BY SAFETY & SECURITY PROFESSIONALS
TRUSTED WORLDWIDE FOR SECURITY AND SAFETY
Corporations, government, hospitals, schools, airports, factories, construction sites and refineries around the world TRUST XPressEntry.