XPressEntry Readers
XPressEntry Readers and Handhelds
To open the Reader tab, open the main XPressEntry Application and select the Add/Edit Info Tab. Find the Readers tab underneath that.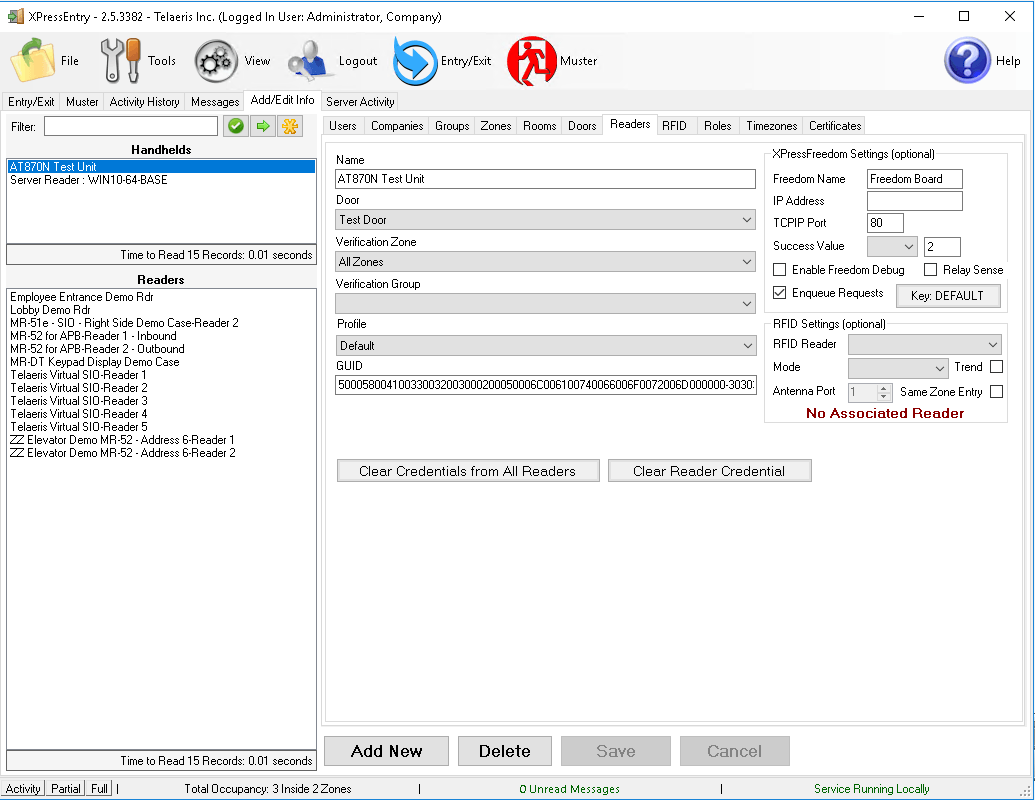 You must be logged in as an Administrator or a User with Add/Edit permissions.
Readers vs Handhelds
You'll notice that the Readers tab has two lists on the left. Handhelds and Readers. A handheld is a reader with a GUID associated with it. This GUID is the unique hardware identifier for the reader. A reader is a record in the system which may or may not be configured already. It's a LOGICAL reader and often is included just as a placeholder reader for sending events into 3rd party Access Control Systems.
Fields
Name – The name of the device. It's useful to put a physical label on the device with an identical or similar identifier.
Door – The door currently assigned to the device. Note that there are configurations where the device itself can set the door.
Verification Zone – When we're using the device in Verification Mode, this is the zone the Cardholder needs access to. Like a Door, this can be set on the reader in some cases.
Verification Group – Not used
Profile – The selected Reader Profile for the device
GUID – the Global Unique ID for the device