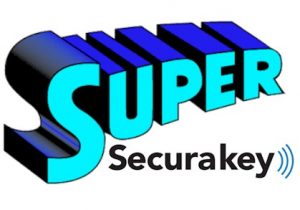 One of the fun things about business at Telaeris is we often get the opportunity to figure out interesting and difficult badge issues.
Recently, we had a customer order our handheld badge reader solution to help them speed up their emergency mustering procedure. When we asked which badge technology they used, the integrator told us standard HID Prox badges. However, when the customer received our handheld readers, correctly programmed to read Prox, the badge could not be read at all. Nada – nothing.
The fact that we couldn't initially detect this card with our XPressProx, multi-technology reader in LF or HF mode was surprising. Now, you have to understand – it is our business to read badges. We support close to 30 different badge types. On top of this, we read secure data, decrypt secure cards, and more. But this badge gave us NOTHING. Our RF front end could not detect this card. We next attempted to read their badge on the wide variety of door badge readers we have in the office. Again, none provided any output. We knew our customer had thousands of cards in operation and they were opening their doors with these RFID cards. What were we missing?!?!?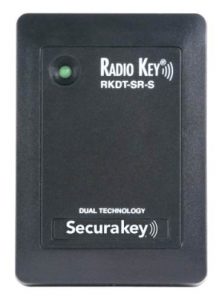 The customer ultimately sent us a datasheet of the reader they used, which pointed us in the right direction. The door readers and access badges were from Securakey, a badge, system and RFID supplier to access control companies based out of Chatsworth, CA. Their card technology looks different than other card standards on the market. This provides them a measure of security simply by the fact that they are unique in their modulation and output. More importantly, their card data is encrypted, which provides them an extra level of encryption.
After reaching out to the team at Securakey, we were able to come to a mutual business and technological agreement. They agreed to provide us with the capability to enable our XPressProx reader to access their card data. For our part, we gave Securakey the ability to program and secure our internal XPressProx firmware. The result was we together provided a firmware patch directly to our mutual end customer. Our customer was delighted with the result and their security was protected.
It is great when you can work with a company who knows how to guarantee both their and their end customer's security, but is flexible enough to be able to come up with an out-of-the-box solution. I was impressed both by their system security and the professional manner they worked with us as a partner.
If you have a need for a secure badge, I would definitely recommend considering the Securakey badge and readers. Good technology from good people. And if you have a Securakey badge system, and you need an employee validation or an emergency mustering solution, reach out to Telaeris – we can now help you out with a handheld badge reader that can read your Securakey cards!