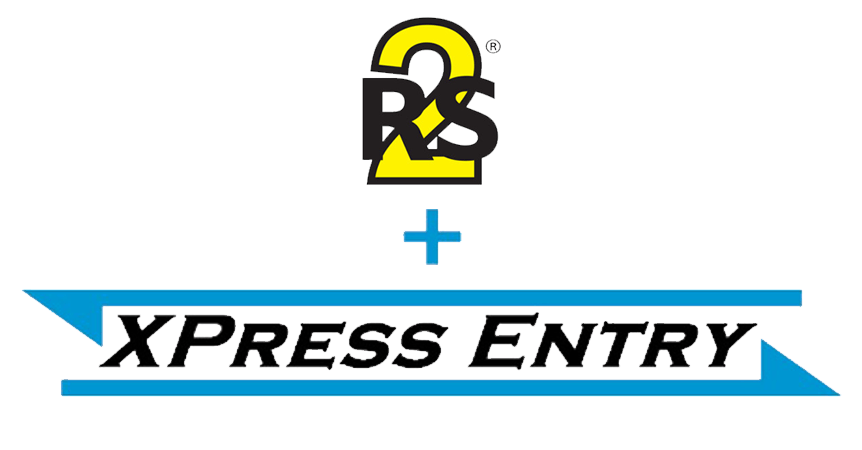 Munster, IN, September 14, 2017 – RS2 Technologies, LLC, a leading provider of access control systems, and San Diego, CA based Telaeris, Inc. today announced the integration of RS2's Access It!® access control software with Telaeris' XPressEntry, a unique mobile authentication and mustering system. XPressEntry continuously pulls data using the RS2 API, including employee name, photo, access privileges, credentials, and activity to always remain fully synchronized. This allows security operators to enhance security and safety by using handheld badge readers anywhere in their facility for multiple purposes.
In announcing the integration, Dave Barnard, RS2 Director of Dealer Development, commented that "One of the things we really like about Telaeris' XPressEntry is the versatility that it gives our dealers and integrators to craft individual solutions for their customers, whether they need emergency mustering, mobile entry/exit tracking, event or meeting management, time and attendance, visitor management, or a wide variety of other real-time tracking requirements. This integration gives our dealers another tool in their ever-expanding toolkit of access control products that integrate with the RS2 family of software and hardware solutions."
Telaeris CEO David Carta noted that "RS2 and Telaeris share some common values and business philosophies. Among these are that we both pride ourselves on providing our customers with superior technical results, innovative and ingenious solutions, rapid system development and deployment and most importantly, great support for our products. We do this by paying close attention to detail and listening carefully to our customers' needs and requirements."
XPressEntry is an excellent fit for the thousands of enterprise-level access control installations that RS2 has deployed across the U.S. and around the world. It monitors the occupancy of each building, live tracking entries and exits of all employees and visitors from both fixed badge readers and mobile units. This information is then available as a live view of who is inside any facility controlled by RS2's Access It!® access control software.
RS2 and Telaeris will be exhibiting the integration between their products at their respective booths
at the 63rd Annual ASIS International Show in Dallas, September 26-28.
RS2 will be exhibiting at Booth #3754 and Telaeris will be at Booth #2646.
About RS2 Technologies, LLC
RS2 Technologies, headquartered in Munster, Indiana, is a technology-driven manufacturer of cutting edge access control hardware and software. The company's hardware line includes a wide range of system control processors, input/output modules, multiplexers, enclosures, card readers, and proximity and smart cards. RS2 also offers the industry's most advanced, easy-to-use software with its Access It!® line of access control software. As one of only four worldwide Platinum Elite Partners of Mercury Security, we utilize Authentic Mercury™ hardware to provide users around the world with the most powerful open platform access control solution available today. RS2 is a Windows Embedded Partner and a Microsoft Certified Partner with ISV (Independent Software Vendor) software solutions competency status.
About Telaeris
Founded in 2005 and headquartered in San Diego, California, Telaeris is the worldwide leader for emergency mustering systems and handheld badge reading solutions for security and safety. Our XPressEntry system is built to provide extended physical access control features from a mobile handheld badge scanner, with the capability to read any badge credential. Our handheld and RFID enabled systems have been used by many Fortune 500 companies for such diverse purposes as emergency mustering, mobile entry/exit tracking, bus employee authentication, event and meeting management, time and attendance, visitor management, real time location tracking, and confined space occupancy tracking. Call 858-627-9700 or visit our website at https://telaeris.com.
For more information, contact:
Dave Barnard
RS2 Director of Dealer Development
877-682-3532
dbarnard@rs2tech.com
Gary Staley
RS2 National Sales Manager
877-682-3532
gstaley@rs2tech.com
Doug Robinson
RS2 Managing Partner
877-682-3532
drobinson@rs2tech.com
Telaeris and XPressEntry are trademarks of Telaeris, Inc. RS2, RS2 Technologies, and Access It! are trademarks of RS2 Technologies, LLC. Microsoft, Windows, and Windows Embedded are trademarks of Microsoft Corporation. Authentic Mercury is a trademark of Mercury Security Corp. All other trademarks or registered trademarks referenced herein are properties of their respective owners.