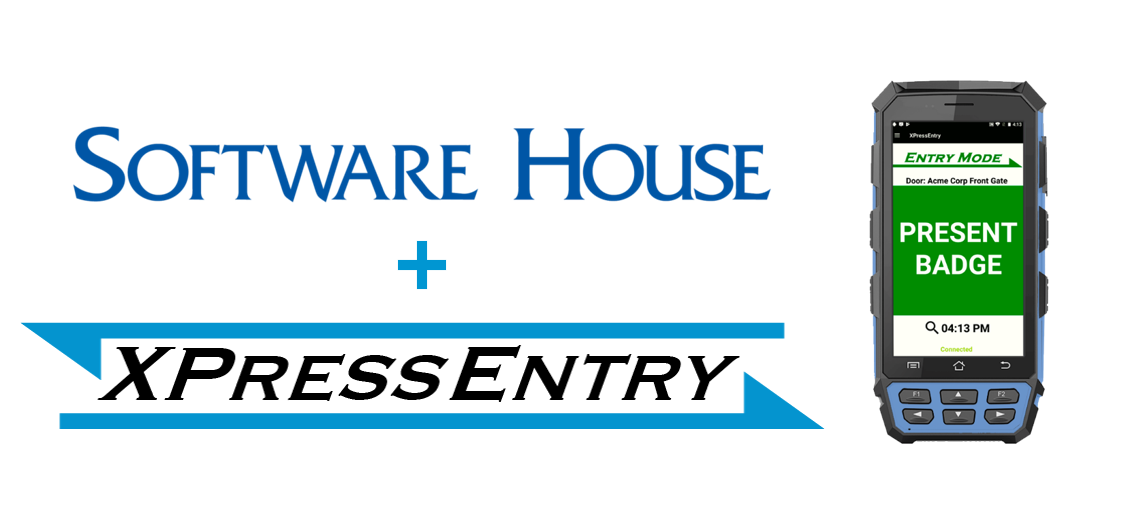 San Diego, CA (March 20, 2018) – Telaeris, a mobile handheld verification provider, today announced Johnson Controls has approved Telaeris XPressEntry integration with its latest Software House C•CURE 9000 Access Control and Event Management platform.
XPressEntry enables C•CURE 9000 security personnel to utilize handheld badge readers to perform a wide range of security functions where fixed readers might not be practical. XPressEntry integrates with Software House v2.60 via the native SDK. With this integration XPressEntry can access any security information including employee names, photos, access privileges, and credentials. This release adds an exciting new feature of being able to activate panel controls such as door relays.
"With XPressEntry now supporting C•CURE version 2.60, Telaeris has added the ability to control Software House panels and doors which greatly enhances the capabilities of our mobile handheld units with C•CURE," said Telaeris CEO, David Carta.
Data is continuously synchronized between XPressEntry handheld badge readers and C•CURE. This allows security operators to keep live track of employee and visitor occupancies. Additionally, it allows for revoked credentials to be immediately removed from the handheld devices, to ensure only correct personnel are provided access.
"The Telaeris mobile reader solution and its integration with C•CURE 9000 provides one of the most dynamic mobile reader applications for use with our government and DOD customers. The solution works great, especially when using government issued PIV and CAC credentials. The Telaeris mobile readers also allow us to create a "virtual" door using the mobile reader." said Stafford W. Mahfouz, Manager Government and Department of Defense Programs, at Tyco Security Products, Johnson Controls.
With a wide range of capabilities, customers using Telaeris' XPressEntry are now equipped with the ability to provide their employees a more safe and secure work environment. Guards can quickly verify employees' badges anywhere while at the same time check that the correct person is holding the credential. And by keeping track of who is in their buildings at all times, employers can ensure employees and personnel are safely rostered from a building or work zone in case of an emergency.
About Telaeris
Founded in 2005 and headquartered in San Diego, California, Telaeris is the worldwide leader for emergency mustering systems and handheld badge reading solutions for security and safety. Our XPressEntry system is built to provide extended physical access control features from a mobile handheld badge scanner, with the capability to read any badge credential. Our handheld and RFID enabled systems have been used by many Fortune 500 companies for such diverse purposes as emergency mustering, mobile entry/exit tracking, bus employee authentication, event and meeting management, time and attendance, visitor management, real time location tracking, and confined space occupancy tracking. For more information about Telaeris, call 858-627-9700 or visit us at https://telaeris.com.
About Tyco Security Products
Tyco Security Products is now part of Johnson Controls, a global diversified technology and multi industrial leader serving a wide range of customers in more than 150 countries. With its world-leading premium access control, video, location-based tracking and intrusion solutions, Tyco Security Products employs over 2,800 employees globally, including research and development, marketing, manufacturing, sales, service and logistics teams in the Americas, Europe, the Middle East, Africa, and Asia Pacific. Our products, built by developers from all product disciplines, consistently allow customers to see more, do more, and save more across multiple industries and segments including healthcare, government, transportation, finance, retail, commercial and residential.  Worldwide, Tyco Security Products helps protect 42% of Fortune 500 companies, transportation systems on five continents, 37% of the world's top 100 retailers, over two million commercial enterprises, thousands of students in more than 900 educational facilities, and over five million private residences.
Telaeris Media Contact: Heejin Seo
Phone: 858-627-9700
Email: marketing@telaeris.com
Johnson Control Media Contact: Linnete Velez-Mcknight
Phone: 215-362-0700 ext. 51114
Email: linnete.velezmcknight@jci.com