Since 2005, XPressEntry has enhanced physical security, emergency readiness and evacuations, and more, and has been deployed at government buildings, factories, oil refineries, mines, airports, hospitals, and construction sites around the world. XPressEntry integrates with over twenty-five industry leading access control systems, and the handheld badge readers offer tremendous flexibility, making XPressEntry an ideal solution for construction site access control. In cases where construction sites do not have an existing access control system in place, XPressEntry provides a complete access control solution. XPressEntry includes easy to setup management software, handheld readers, and compatible badge printing capabilities. In addition to faster check-in at the job site, XPressEntry improves management at construction sites in these areas:  
Time and Attendance
A large New York construction firm wanted to keep accurate track of the time their workers spent on the job site. With XPressEntry, they were able to badge their workers in and out to keep track of the hours they spent actually working. This ensured the construction firm paid the right number of hours for each employee and that overtime workers were paid correctly. It also helped to validate invoices from subcontractors.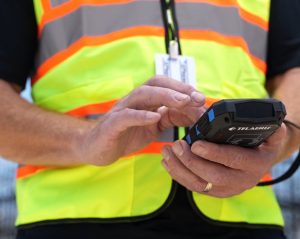 Secure Construction Site
A few different government construction sites have chosen XPressEntry as a means to keep track of who entered and left their sites. These agencies placed a high priority on making sure only the right people entered their construction zone utilizing government specified credentials. Additionally, since our system is penetration tested, the government agency felt confident that their data was secure with XPressEntry.

Construction Management to Mustering System
XPressEntry was chosen to initially manage the construction site, as the handheld system provided audited entry and exit of users into the site. Once the site build was complete, the handhelds were re-purposed for use with the building access control system. This enabled the customer to deploy an emergency mustering system with no additional capital expenditure, which complied with OSHA's Emergency Action Plan requirements.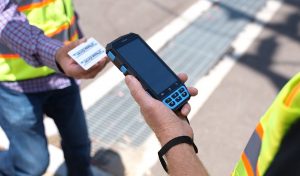 More Contractor Time on Tools
A standard use for XPressEntry is to authenticate contractors coming into a site through a temporary gate, or a hole in the fence. Because these sites generally have an existing physical access control system, the XPressEntry handhelds are used to send data automatically back into the primary access control system. Refineries have found this useful because opening a break in the perimeter fencing can allow direct access to processing units, sometimes saving as much as an hour of travel time to the work sites daily.
Remote or Lightly Used Entrances
A number of companies have lightly used remote entrances for infrequent deliveries or large construction vehicle entry. By using the XPressEntry handheld readers, a guard can be dispatched to these remote gates to validate the driver or contractor trying to enter the site. Once validated with the handheld reader, the gate can be opened with full confidence that the driver or contractor had appropriate access.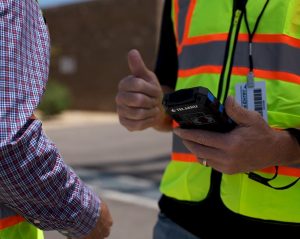 Remote Bus Authentication
Companies with large workforces often bus employees into their job sites, like mining sites or refineries performing a unit turnaround. These companies are legally obligated to pay their employees when they report to the bus, not when they show up at the construction site gate. XPressEntry has been used as both a standalone solution, to register the workers getting on the bus to the site, and as part of a large campus access control system, where the data from the XPressEntry handhelds is pushed to the backend physical access control system when the connection is available. Workers are paid appropriately and companies save significant man-hours if employees don't have to exit the bus at the perimeter, before re-boarding the bus to go to their final work site.

Field Construction Work
Exploration construction firms want to be able to actively track who is on the payroll and who is on a remote jobsite. XPressEntry can work for long extended periods of time without network coverage. The system can be synchronized anywhere WIFI might be available, allowing users to be validated according to the latest rules. Each handheld can then store hundreds of thousands of activities before it is synchronized again. The activities are then stored on the backend XPressEntry System and can be transmitted to a corporate PACS if required.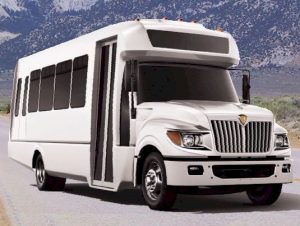 Looking for a handheld access control solution for your construction site?

Click Here To Contact Us


and we'll be happy to learn more about your project and how we can help!