How to: Change your Database for SQL Lite
This process should not be undertaken without being directed to by the Telaeris Support Team. Please email helpdesk@telaeris.com for any questions.
This process involves changing your SQLite Database in XPressEntry.
Open XPressEntry Settings. On the General tab click "Change Database"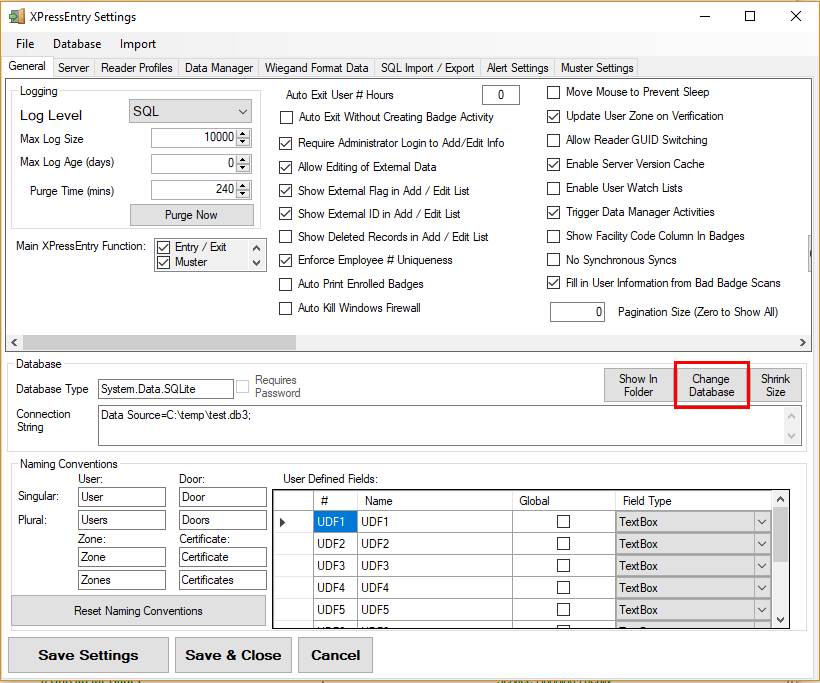 Click "Yes" to bring up the Database Connection Manager. Click "Browse" to search for your new Database.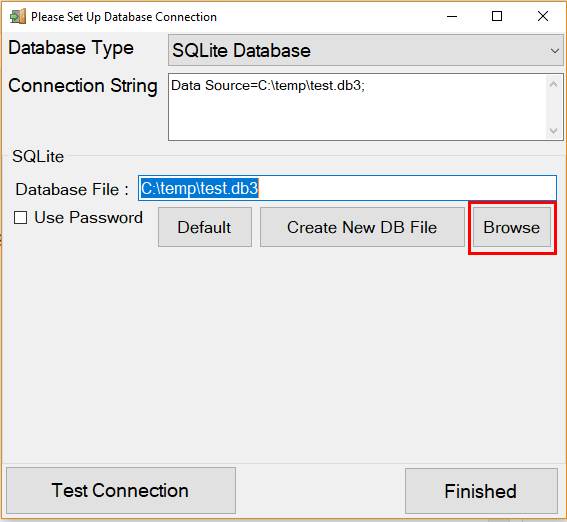 Navigate to the folder where you are storing your new Database and select it. SQLite Database files have a file extension of .db3. The default location of the original database or any newly created database is the ProgramData  directory on the drive XPressEntry was installed on (Typically this is "C:\ProgramData\Telaeris\XPressEntry").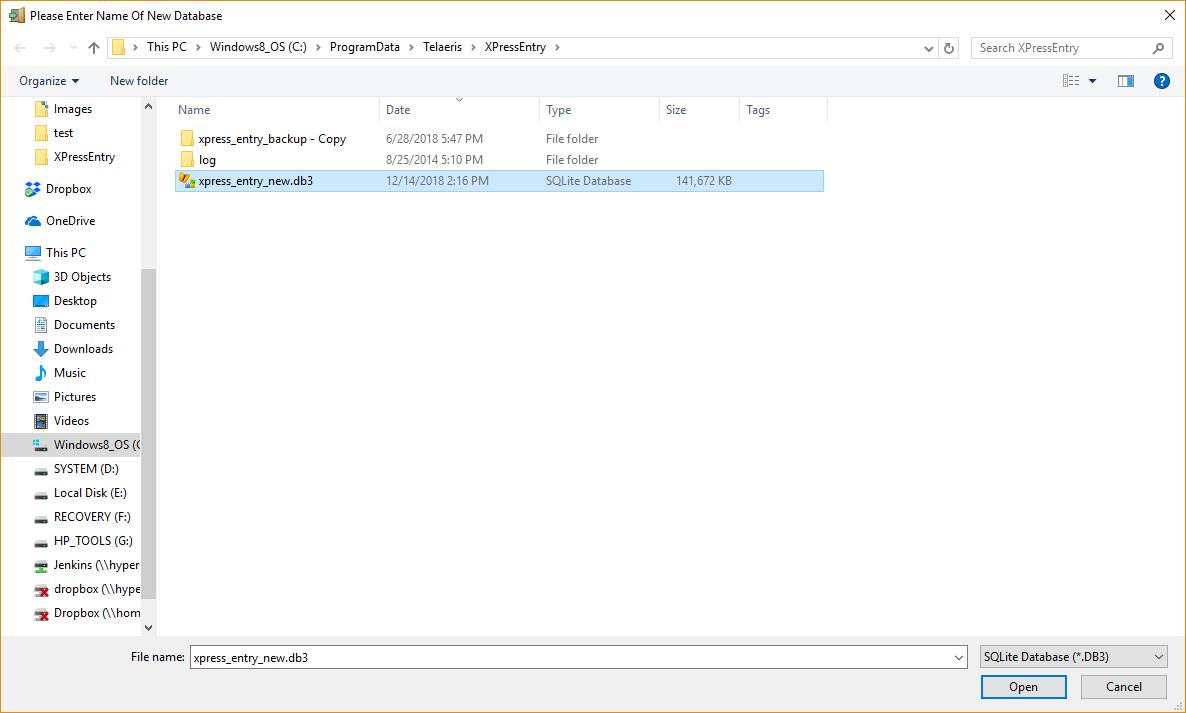 Click "Finished" in the Database Connection Manager. XPressEntry will then require you to log in with the proper credentials of the new database. You will receive confirmation of your successful database change. After completing the above steps, close the XPressEntry application and restart the XPressEntryService in the Windows Services Manager.