How to Uninstall XPressEntry Handheld
1. Plug in the AT870 or Windows CE/Windows Mobile 6.5 device via USB to your computer
2. Windows Mobile Device Center should pop up after a few moments if your device is connected. If the following program does not open automatically, you may need to download and install      Windows mobile Device Center.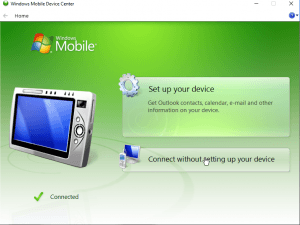 3. Click on the start menu -> Settings -> and click on control Panel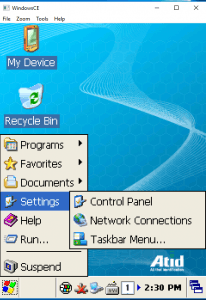 4. Click on Remove Programs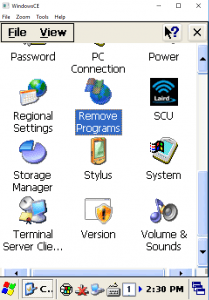 5. Click on Telaeris XPressEntry then click Remove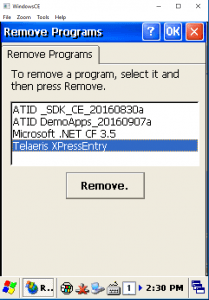 6. Exit to the desktop and click on My Device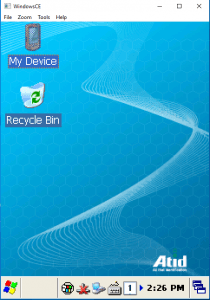 7. Click on Flash Disk, and you will see an XPressEntry folder. Long click the XPressEntry Folder, and click delete.
XPressEntry will then be uninstalled from the device.