As the new marketing lead for Telaeris, my boss takes advantage of any opportunity for me to learn about the marketing successes and mistakes of others. This recently brought me to Splash Media's Social Media Bootcamp.
Splash Media provides full services for small companies in terms of driving their social media channels, and this bootcamp was refreshingly informational. The speaker started early with this claim:
"People believe the opinions of other consumers before
they believe a company's marketing message."
The speaker claimed that only 14% of people will believe a marketing message. Yeah right, I thought to myself. I refused to believe that the four years I spent in college learning mass communication had been in vain. Traditional marketing consists of strategically promoting and distributing a product or service through clear media messages. The goal is to influence the actions of your target audience. These messages need to be carefully thought out and should be based on research about the audience's demographics and psychographics.
But the times, they are a-changing. That mountain of research and perfectly tailored messages will crumble under the one person who mounts their soapbox under the veil of computerized anonymity to criticize your company. These messages cannot be controlled.  The best you can hope for is to influence them positively by providing quality to your customers. And when you do make mistakes, because we all will, make sure your customer service is second to none.
While traditional marketing tactics will never be completely eradicated, the new must be integrated with the old. Today, the quintet of Twitter, Facebook, LinkedIn, Blogs, and YouTube reign. Tomorrow, it might be Google Plus or Diaspora. We must also learn to influence of the voices of our customers. Provide free information. Help customers make smart decisions. But keep an ever-watchful eye on what they are saying about you.
Although, some things will never change. Don't be a narcissist on the Internet. Don't be your own biggest fan. Talk about more than just yourself. Ask your target audience questions and listen to their responses. They are smarter than you think. And above all, be ready for the time commitment that social marketing demands.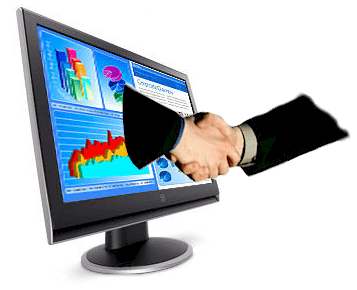 Perhaps if we can do this right, the stone-cold glare of a computer screen can be coated with the warmth of what happens underneath: turning strangers into friends, friends into customers, and customers into evangelists for your company.
The cycle is the same whether performed over the Internet or not: listen to your audience, build your community, broadcast your messages, create content, and convert leads into sales. This is a comforting thought in the age of converging media channels and hyper-connected customers. The key is to know when to use the Internet, and when to use the more traditional tactics.
At the end of the talk, Splash Media discussed their value proposition. Effectively, for the price of a single employee they will provide you with a social media presence, make your website popular and relevant, and produce videos for your company. They control your media messages, boost your SEO, and make you stand out online. Overall, they seem to know their stuff. Even from just their free bootcamp, I was able to take away something valuable:
If you don't control your messages online, someone else will, and you might not like what they have to say.
Even though Splash Media seems like a great deal, I appreciate the fact that my boss chooses to keep marketing in-house.
By Liz Womack, Telaeris Marketing Analyst