I recently had the opportunity to attend the Infusionsoft Customer Tour.

For those who are unfamiliar, Infusionsoft is an all-in-one automation marketing system used mostly by small businesses. There are many similar systems out there.  We chose Infusionsoft because it provides a nice mix of drip marketing, sales automation, and customer relationship management.
Here is the main point that I learned at the tour:
"People buy when they are ready to buy, not when you are ready to sell."
What's a small business to do then? Follow-up leads, nurture customers, and never lose track of hot leads. People will not buy from you the first time you pitch to them; they buy after the third, fifth, or even tenth follow-up.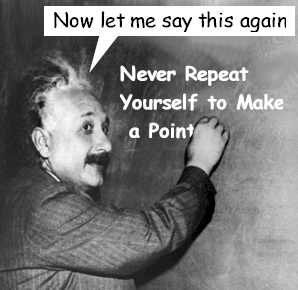 Again, people buy when they are ready to buy, not when you are ready to sell.
Automated marketing is the easiest way to make sure you follow up appropriately with customers and capture these sales. There are many systems out there and Infusionsoft is the one that we ultimately chose to fix our leaky lead funnel. The seminar focused on three main points:

1. Set up triggers for new leads.
A simple form on the front page of your website is the easiest way to attract new leads and is just one example of a lead magnet. You can give away something of value for free (demo software, chapter of your book, webinar, coupons), in exchange for a person's information (usually just their name and email). Have at least one lead magnet for every reason someone might visit your site. When you have more than five lead magnets, the conversion rate for leads to customers jumps to 81%.  Be very clear about what you are going to give them in exchange for their information. Nobody likes to be spammed, and the quickest way to get blocked is to send emails without permission.
2. Take action with those leads.
Congratulations, someone filled out your web form. Now send them what you said you would send them. Nothing more, nothing less. If they did not give consent to receive more information from you, do not send them more information. However, a phone call or short email asking if they were happy with your product may open the door for more communication. If they agreed to receive more information from you, you may continue to provide useful information that will be of value to them, but avoid shameless plugs for your products. Within the email series, include links to your website if they would like to learn more about your solutions. If by the end of the email series they did not click any of the links, add them to a long term nurture sequence, such as a monthly newsletter. If a link is clicked, put them in a hot lead sequence. Now it's time to tell them about your products.
Don't lose track of hot leads, these are the people that are most ready to buy. The frequency of this communication should be higher than that of your new lead and long term nurture campaigns. Provide more in-depth information about your products, and make it easy for them to buy from you. (Sales 101 in Nutshell – make it easy for people to give you their money.) Once they purchase from you, put them in a new customer campaign. Ask them if they liked your product or service, and if not, ask them why. Get a success story from them that you can share with your leads. Maintain a relationship with them after they buy, and remember, it never hurts to pick up the phone.
In review:
Get them to fill out a web form by providing them something of value. If you do not have Infusionsoft or something similar, you can use this free webform builder. http://www.phpform.org/
Follow up with your promise by sending them what they signed up to get.
Engage them in a meaningful conversation.
Never, ever, ever, send a prospect something if they did not opt-in to receive it. And if they opted-out, do not keep sending them information. Get your emails to the inbox, stay welcome there, and don't be a spammer.
Be prominent. Put your web form on the front page of your website, put it on your Facebook page, put the link on your Twitter, put it at the end of a YouTube video. Put it everywhere. Good luck and happy marketing!
 By Liz Womack, Telaeris Marketing Analyst