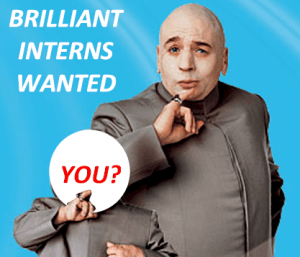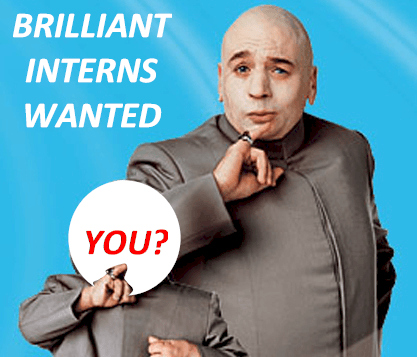 Not long ago, I had the opportunity to be coached by my friend and Agile development expert, Garrett Borunda. Over the course of a month, he evaluated my management style as CEO of Telaeris. One of his first observations was how much I loved to teach. He asked why I hadn't leveraged my PhD to become a professor? I smiled at this and answered that I had just become a teacher in a different way.  From the very beginning of Telaeris, we have created a culture of hiring and training interns and employees. I want employees at Telaeris to be able to learn things every day. Similarly, I view internships as a real-world classroom for students which can be as or more important than their classical school training.
As I thought about it, during the 10 years of Telaeris' existence, we have had interns each year working in various aspects of our company.  One summer, we had as many as 5 interns! However, while many internships provide little in the way of creative expression or practical application, Telaeris tries to be significantly different. Students don't spend summers making coffee, shuffling papers, or making copies.


At Telaeris, our interns work on projects that we hope will become actual products. They expand their capabilities during their time with us and grow in unexpected ways. They are given the opportunity to succeed or fail – they learn how to learn, instead of just following instructions or being directed.
The beauty of a small company is that our interns get in-depth experience in their chosen craft – engineering, marketing, business, etc.  Additionally, they get to discover how their craft intersects with the rest of the business world.  Our hope is that they walk away with skills that will be immediately useful not only in their jobs, but in their lives.  And most importantly friendships that will last much longer.
Telaeris is looking to hire a few brilliant interns – bright, clever, passionate and striving for excellence.  All the better if you play ping pong, ultimate frisbee, basketball, and/or love to eat crazy food from all around the world. If this is  you – send us an e-mail!
If you know someone who this description fits – make an introduction!
Potential projects we currently have in mind for our 2015 internships include the following:
Android / iOS App Design
RaspberryPi Embedded Coding
Ruby on Rails Web Development
DotNet Database Driven Programming
Mechanical Product Design
Root Beer Flavor classification (totally serious)
Business Marketing + Graphic Design
Schematic Design + Board Layout
None of these fit, but you are intrigued?  Let's talk!
Interns will work anywhere from 20-40 hours per week. You won't do grunt work. You will be paid. You will be exposed to much more than your focus. You will have a great time. And it could lead to a job.

As a side note – here is a list of Telaeris interns and projects from the past 10 years – perhaps your name will be the next!
| Intern Name | Projects | Hired |
| --- | --- | --- |
| Intern Name | Projects | Hired |
| Everly Yeo, Python Programming | International Basketball Stat Scraping | |
| Evan Resing, VB Programming | Mifare Card Reader Mobile Platform XPressTools 3.0 | x |
| Alex Kang, Web Development | Podcast and Web Development | |
| Kristin Campbell, C Programming | XPressProx USB/Serial Interface | |
| Hugh Bien, Rails Programming | Material Tracker | x |
| Adam Grant, Rails Programming | Receipt Tracker | x |
| Gloria Toth, Electrical | XPressFreedom Board Design | x |
| Carolyn Finney, Mechanical | Blind Clamp / XPressFreedom Code | |
| Josh Widen, Electrical Engineer | Zigbee Tracker | |
| Matthew Nguyen, Computer Science | Embedded Programming | |
| Amir Baharlou, Computer Science | XPressTime | |
| Liz Womack, Marketing | Infusionsoft | x |
| Alberto Landavarde, Computer Science | Android Barcode Scanner | |
| Mark Miller, Business | Sales & Developement | x |
| Alex Jacobsma, VB Programming | Colman Docks Kiosk | x |
| Austin Fikes, Electrical Engineer | Headphone Powered RFID | |
| Kelly Lim, Computer Science | DataLockr - Android | |
| Jake Pham, Rails Developmenet | DataLockr - Website | |
| Jennifer Miller, Marketing | DataLockr - Marketing | |
| Heejin Seo, Marketing | DataLockr - Marketing | x |
| Cristiano Faustino, Computer Science | SMS-Access | |
| Jacob Dobson, Mechanical | RootBeerBaby | |
| Annisa Dagash, Programming | Database Programming | |
| Kevin Hsieh, Electrical Engineer | Schematic Design / Layout | |