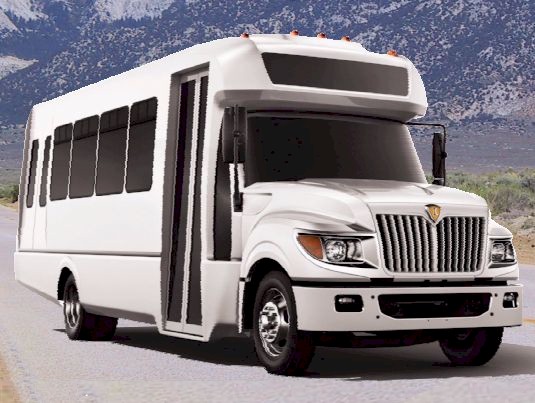 Telaeris' first foray into the security field had little to do with RFID, but a lot to do with where we would head in the future. In late 2006, one of our early customers had an urgent requirement. They had more than 500 contractors arriving onsite for a maintenance event lasting 2 months. The facility lacked sufficient onsite parking so contractors were bussed in from multiple offsite lots. As this was a secure facility with hard anti-passback,
contractors would exit the bus at the gates, walk through the turnstiles, and re-enter the bus to get delivered to their work areas.
The project manager noted the buses created a huge inefficiency. He estimated that they would waste close to half a million dollars to bring contractors through the gates in this manner.

We had worked with this customer on various RFID projects, so they knew we could deliver an elegant engineering solution in short order. He asked if we could deliver a working system with the following requirements in 2 months:
Users' badges scanned upon entry to bus
Users would be entered into secure anti-passback areas
Seamlessly integrate to access control system for time reporting
Manage 8-12 buses simultaneously
Manage multiple temporary offsite parking lots
Parking lots were leased so no hard installs were permitted
Parking lots had no internet and only generator power
Weather-proof
We proposed three alternative solutions at the time:
Hardware only
Hybrid Hardware + Software
Software only
The hardware only solution was chosen as it was deemed the lowest risk. We built the MACS (mobile access control system), a weatherproof cart, containing an access control panel, wired and wireless readers, battery backup, and 3rd generation broadband capabilities.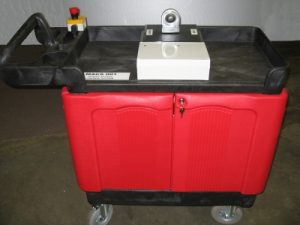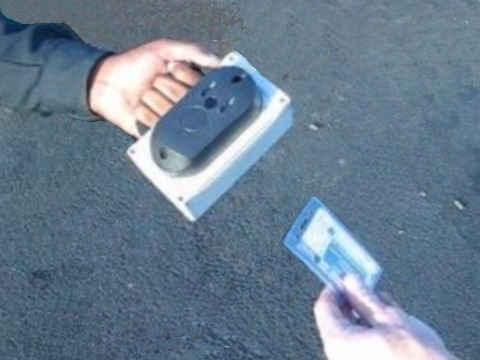 The beauty of this system was that to the back-end access system, the MACS cart looked just like another access control panel on their system. Data was logged instantaneously as soon as the contractors were scanned on and off the bus. In hindsight, this system seems quite pedestrian, but at the time the technology was state of the art.
We provided the solution on time and it performed way beyond expectations. The contractors finished close to a week ahead of schedule and more importantly, as the plant was brought online sooner, the company realized an extra week of production and
hence profits.
And today, eight years later, we still provide solutions to control access at remote parking lots or on buses.  It turns out that the other two approaches we suggested, we ultimately built into our XPressEntry and XPressFreedom products.  Instead of a "mobile" cart, we provide actual mobile solutions including rugged handheld devices or even an Android based cell phone. So, if your company is looking for a way to badge your employees remotely, stay on the bus and let us know how we can help you!
P.S.   If you liked our equation graphic in this blog – create your own over at CodeCogs.com